Pretty in Pink girls' wellness and empowerment symposium will be held for girls 10-12 grades from 10:45 am - 12:10 pm. See the attached flyer! Presented by WCHS alum Dr. Shaunte McFarland!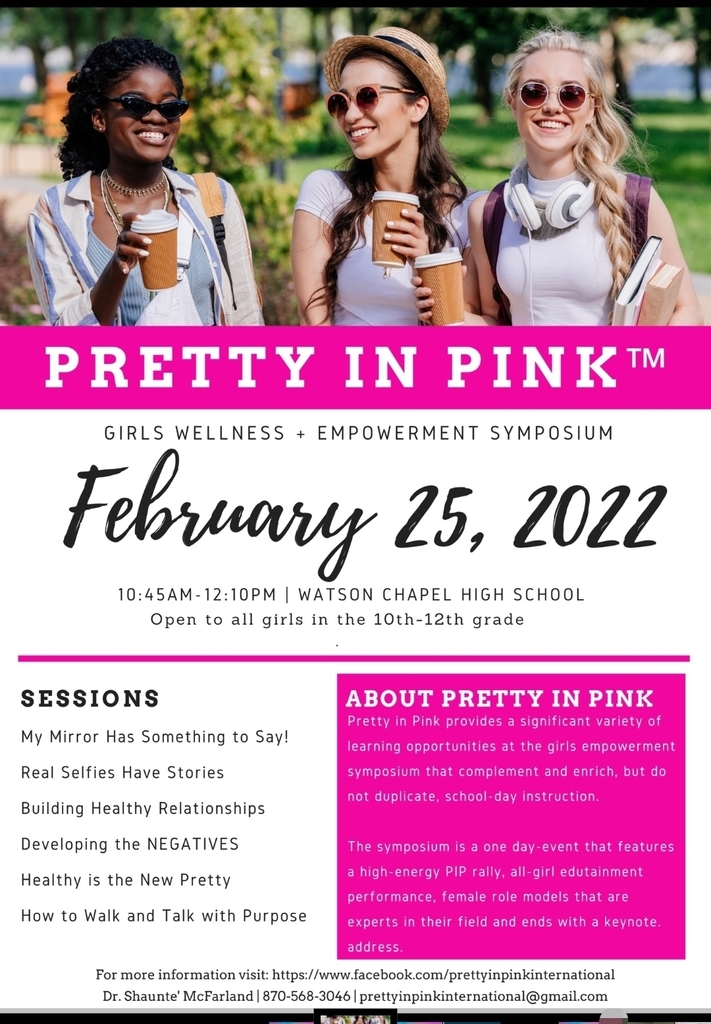 ACT Prep materials are now available via OnToCollege! This is an online ACT prep program that students and their families can access online. Please see the image attached for login information!
Students and Staff: Please take the following survey from the Arkansas State Senate Committee on Education about broadband internet in homes (
https://www.surveymonkey.com/r/JFSRYZH
). This is a very important tool for understanding current broadband access issues for our schools and students. If you have any questions please contact Louis McAlister, CEO, Broadband Development Group, LLC at 501-590-8206/
lou@bdg.link
.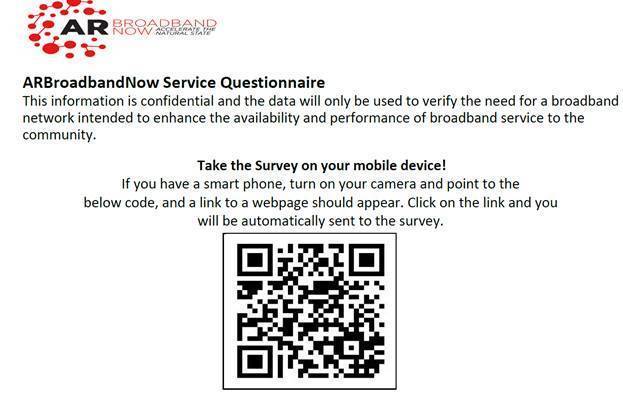 Congratulations to Keiren Minter for taking 1st place in the Educators Rising Job Interview!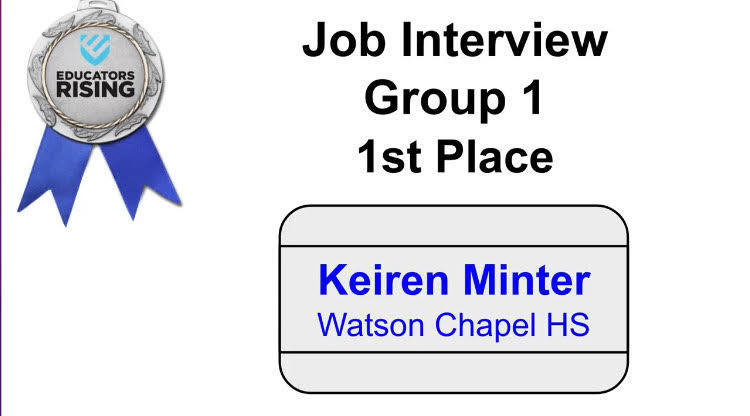 Top stars, best performances in Arkansas boys high school basketball By Steve Andrews @ scorebooklive.com Listed below are some of the top stars and best performances last week in Arkansas high school boys basketball: Antwon Emsweller, Watson Chapel The senior power forward dropped in a game-high 17 points and added 10 rebounds as the Wildcats toppled Crossett, 62-39.
Congrats to WCSD Choir Students! Congrats to WCSD Choir Students! Congrats to WCSD Choir Students!
Super Smash Bros Tournament Winners Congratulations are in order to the winner of the Super Smash Bros Ultimate Tournament! Zaylin Brewer (3nd from left) and Jeremiah Cline (2nd from the left).